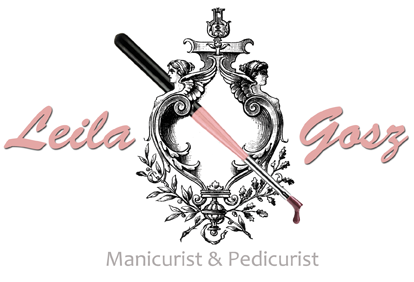 ---


My journey as a Nail Tech started at an intimate salon 30 years ago in Huntington Beach. It led me to working in one of the most prestigious fashion hubs in the United States – South Coast Plaza. This journey has now brought me back full circle. I am once again seeing the need to work in an intimate space.

With change brings new passion, new life, new ideas. I have been very blessed on my journey. I find it an honor to be a part of ones beauty experience. I thrive on making the most beautiful natural looking gel enhancements available, and in nurturing the integrity of the natural nail as well.

Education has always been important to me. I have been fortunate to have worked in an Aveda Lifestyle Salon. The Ayurvedic traditions and plant based philosophy imparted in me have proved to be invaluable life lessons. This growth is not only professional – but also personal. I respect and honor the environment, the gifts of nature, and the importance of organic & sustainable products.

My goal is to provide an experience that is both private and clean. You and I will share a private room. I am proud to provide one on one dedication with no compromise to your health or well being. All pedicure and manicure soaks are done in pure copper vessels. It has been known for centuries that water stored in brass and copper was safer to drink. Now that modern science has caught up with ancient wisdom we know that copper is naturally anti-germicidal, anti-bacterial, and antifungal. This is known as the oligodynamic effect. I also strive to use natural and organic products in your soaks and on your skin. The experience is totally unlike that of the typical mass produced nail salon. It is relaxing and nurturing – a place of comfort and refuge from the chaos of life. I welcome you to Almery & Company with open arms. May you come as a stranger and leave as a friend.




---
714-328-0624 leilalollypop@gmail.com

5200 WARNER AVE., SUITE 101, HUNTINGTON BEACH, CA., 92649


For nail booking, please call or email Leila directly. Thank You.